Having a GPS tracker, without having to write code, is not as complicated as it sounds.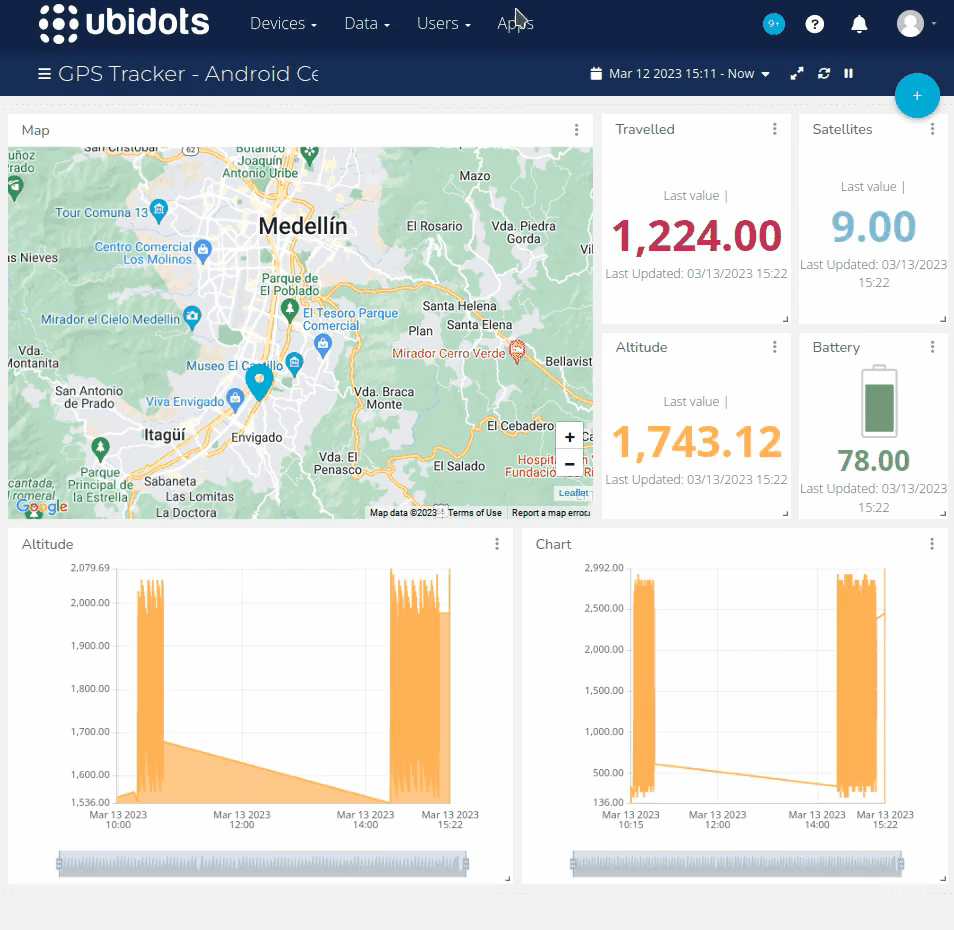 Your Android phone: The smartest GPS tracker in the room
While most off-the-shelf GPS trackers are in the $100 range, there's a smarter, cheaper, and easier-to-configure device: that old Android phone in the back of your drawer.

While an Android phone might not be equivalent to a water-proof GPS tracker that can last for years without maintenance, and withstand heavy environments, it is the perfect companion to Ubidots when it comes to easily getting started with your own GPS tracking solution.
Why are GPS fleet trackers taking off, again?
GPS tracking is often dubbed the "Grandfather of IoT". In fact, even though IoT is a relatively new term, GPS fleet trackers have been around for over 30 years. Back in the days, GPS tracking was limited to applications where the cost of the monitored asset was significantly high. For instance, even if a GPS tracker was expensive (i.e, $1,000 a piece), it was worth the cost when used to monitor expensive equipment, or fleets carrying costly merchandise.
Just like most electronic products, GPS trackers have benefited from the drop in prices, making them suitable for a growing set of asset monitoring applications that were impossible before. As the price (and size) of GPS trackers continue to drop, more types of assets are being possible to track in real-time, uncovering new business opportunities for IoT entrepreneurs and system integrators alike.
Check the post on Hackster for the full guide.